I LOVE THREADS & RIBBONS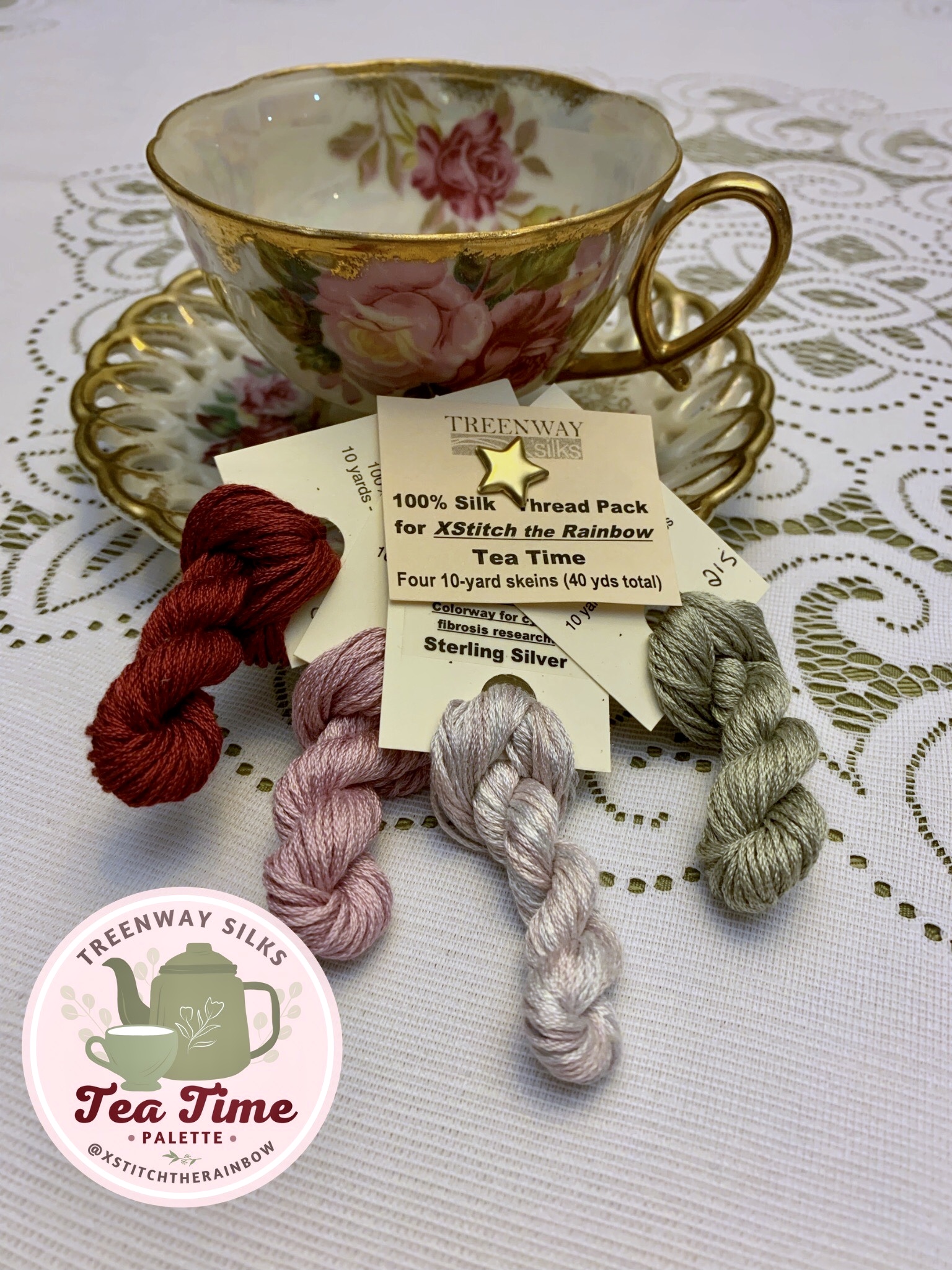 What is XStitch the Rainbow? 25 cross stitch designers vote on a theme and then each one creates unique design(s) using the SAME 4 floss colors. ALL of the 60x60 count designs are released on March 3, 2023.

This spring's theme is "Tea Time" and uses Treenway Silks' Harmony (6-strand silk floss).

One of the 4 colors is 65 Roses "Sterling Silver." All sales of 65 Roses colors support research for a cure for cystic fibrosis.
Photo (above) taken by Holly Freeman of Stitcy Prose
Hand-painted/overdyed colorways available in THREE widths of silk ribbon and FIVE silk threads.
"65 Roses" is a term often used by young children with cystic fibrosis (CF) to pronounce the name of their disease.
Treenway Silks donates 10% of sales to Cystic Fibrosis Foundation, in honor of Andrea's angels, to help find a cure.
Silk Threads & Silk Ribbons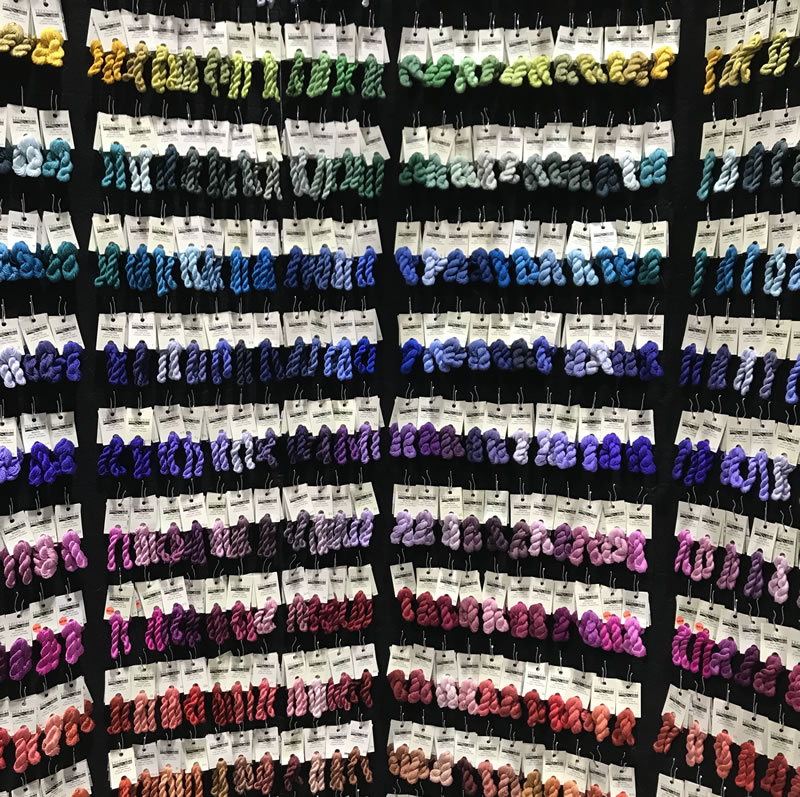 FIVE silk threads & FIVE silk ribbons widths. Hand-dyed in Colorado, you'll find solid colors. We are the home of hand-painted Montano colorways & 65 Roses® colorways—over 1000 choices!
Use the expanding "Shop Threads & Ribbons" menus on the navigation bar and enter our joyful silk rainbow.
Follow Treenway Silks
Keep up with the latest -- sign up for our one, two or or all three of our monthly e-newsletters: "I Love Yarn", I Love Threads & Ribbons" and "I Love Fibers".
Visit us (with appointment, please)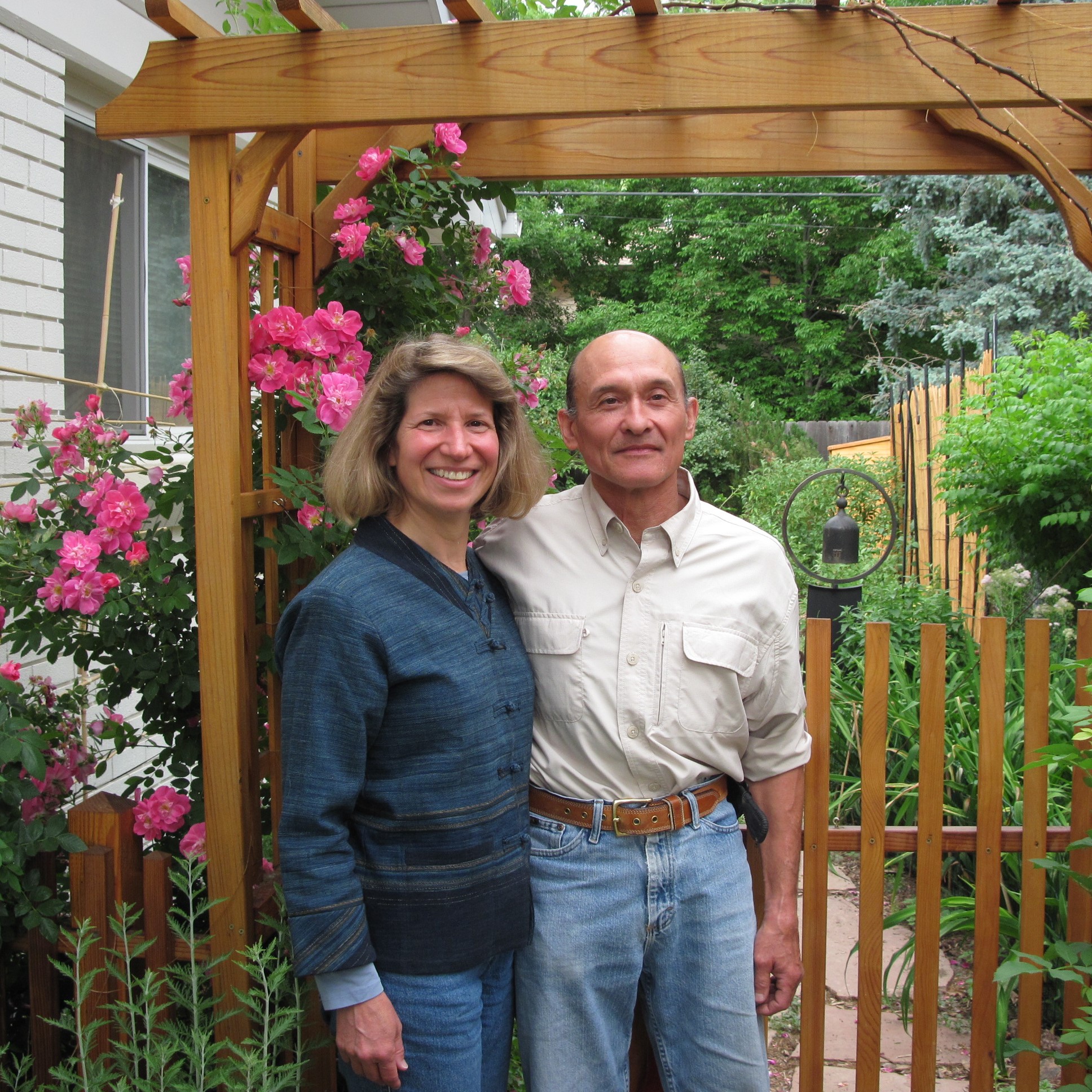 We (Susan and Richard) are a Colorado home-based business with just the two of us on site most days.
At least one of us has our hands in the dye pot (or rinse water) most days. We mail silk daily. We enjoy visitors, by appointment only, please.
Your silk experts and hand-dyeing specialist since 1977, Treenway Silks offers the most diverse selection of high-quality silk available, which we hand-dyed a rainbow of colors.

Treenway Silks is proud of our exceptional reputation for superior-quality products, exemplary customer service and integrity. If you are ever not satisfied, please let us know and we will work with you to make things right.
Proud Supporter of: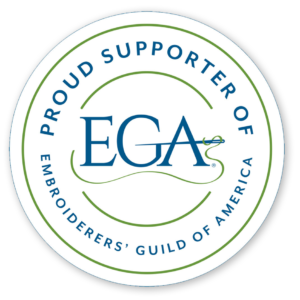 I LOVE FIBERS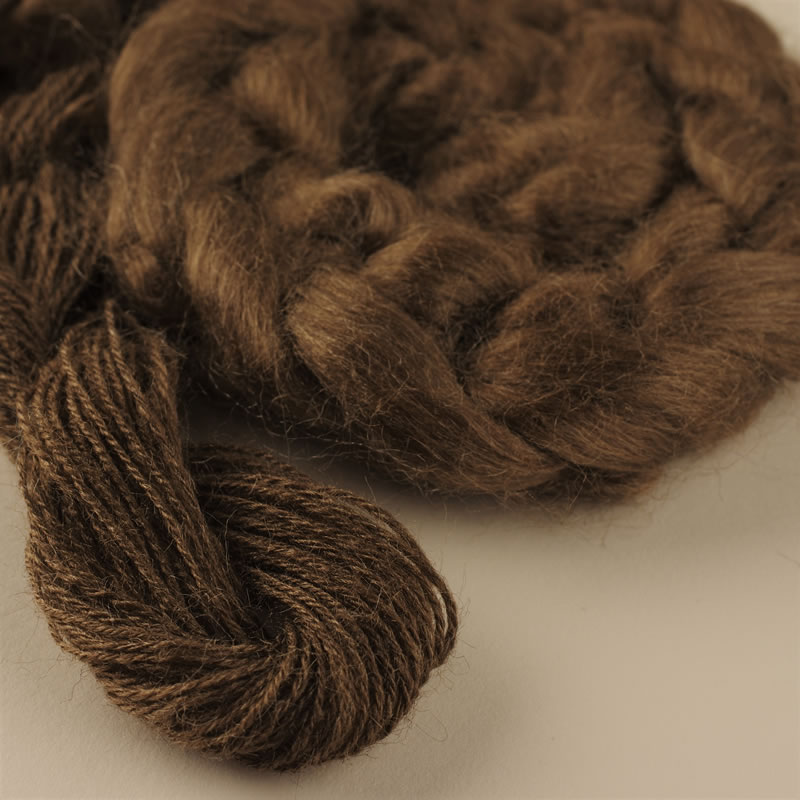 Peduncle combed top is from the "stem" that some of the topcial Tassar (tussah) silk worms make first, to attach themselves securely to the tree, before making their cocoon.
See all of our wild silk combed top/sliver HERE.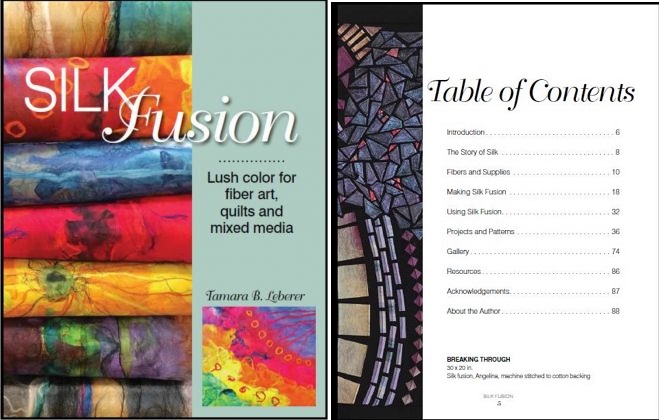 A fabulous book entirely devoted to silk fusion (aka "silk felt" or "silk paper")!
Tamara has created this gorgeous 92-page, full-color book filled with step-by-step photos and illustrations.
You'll learn how to layer silk fibers and fuse them with textile medium, design and assemble gorgeous mosaics, plus how to use silk fusion in a variety of projects.
No special skills are needed -- just follow along and create pieces of silk fusion that bloom with color.
Treenway Silks On The Road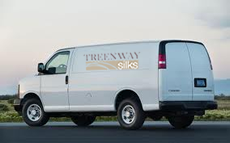 ​

​

​

February 27-March 7, 2023: exhibited at Nashville Needlework (trade show), March 3-5, suite #210

March 13-23, 2023: exhibited at Atlanta Needlepoint (trade show), March 17-20, suite #408

August 25-27, 2023: exhibit3e in Needlework Marketplace virutal trade show

Sept 8, 2023: program speaker at Pikes Peak Weavers Guild

October 11-17, 2023: exhibited at Autumn Needlepoint Reunion (trade show), Oct 13-15, Frisco TX, Suite #515

October 29-November 2, 2023: co-sponored SpinOff Autumn Retreat (SOAR)

December 16, 2023: Rocky Mountain Weavers Guild Business Member Sale


Please remember, while on the road, we cannot ship orders or answer phone messages. But we work extra-long hours upon our return to Colorado to send everything out as quickly as possible!
Holiday closures:
January 1-2, 2023: New Year's Day
May 29, 2023: US Memorial Day
July 4, 2023: US Independence Day
September 4, 2023: US Labor Day
November 23, 2023: US Thanksgiving Day
December 25, 2023: Christmas Day
We sell to both Shops (wholesale) and Individuals (retail)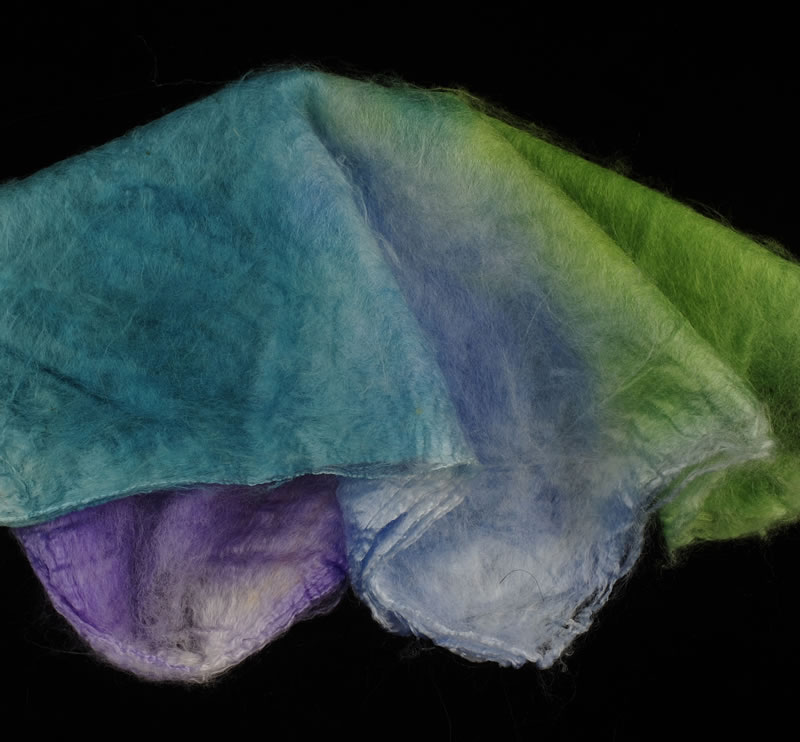 Lily Pond bombyx silk hankie. Hand-dyed in Colorado.
Treenway Silks proudly donates to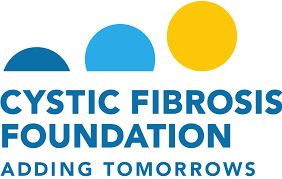 Cystic Fibrosis Foundation: at least 10% of sales of all 65 Roses colors & 65 Roses Scarves weaving kits
Treenway Silks proudly donates to