RETAIL PRICES
Silk hankies (also known as mawata) are a 10-inch square of silk fibre held together by a "selvedge." You'll notice the "selvedge" is shinier; this is because the fibers are 'organized' and laying in the same direction which allows more light to reflect back at you.
They can be used in silk fusion, needle felting, stitched onto fabric, spun into thread and more.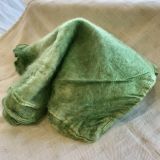 » details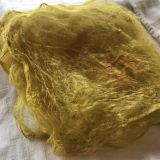 Limited edition..very few remaining!
» details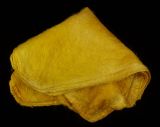 » details