Natural Dye in 16 Luscious Colors
As promised, the very talented Donna Brown has developed 16 lovely natural-dye recipes exclusively for Treenway Silks.
We planned for just 12 colors, but Donna developed so many lovely colors, we couldn't reject any! Do you blame us?!
To view Treenway Silks' Natural Dye Colors -click here.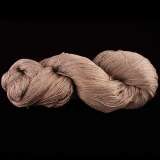 100% Bombyx Spun Silk Yarn, also called 'Cultivated' or 'Mulberry' silk. 20/2x5, worsted weight, 95g, 195 yards/skein
» details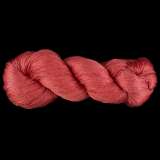 100% Bombyx Spun Silk Yarn, also called 'Cultivated' or 'Mulberry' silk. 20/2x5, worsted weight, 95g, 195 yards/skein
» details