RETAIL PRICES
Overview of our silk threads and ribbons:
We have 4 different silk threads: Harmony, Zen Shin, Serenity, Tranquility
and 5 different ribbon widths: 2mm, 3.5mm, 7mm, 13mm, 26mm
We have four different ways we dye our threads & ribbons:
hand-dyed solid color
hand-dyed with Natural Dyes
65 Roses colorways (multi-color)
Montano colorways (multi-color)
All our ribbons are woven using fine reeled silk which still has the sericin in it. This acts as a natural sizing. The warp threads are two strands of fine silk which are twisted together. There are 300 fine warp threads per inch. The weft is a single silk strand.
The ribbon is woven in plain weave, where the weft goes over one warp thread and under the next warp thread, repeating the over-under pattern. And, the edges have a selvedge which allows the silk to remain smooth as you hand-stitch with it.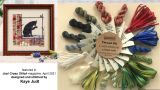 featured in Just Cross Stitch April 2021
Treenway Silks donates a minimum 10% of 65 Roses sales to Cystic Fibrosis Foundation, in honor of Andrea's angels, to help find a cure for cystic fibrosis (CF)
» details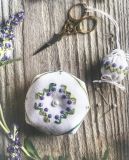 Treenway Silks donates a minimum 10% of 65 Roses sales to Cystic Fibrosis Foundation, in honor of Andrea's angels, to help find a cure for cystic fibrosis (CF)
» details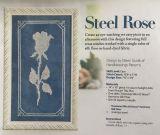 Treenway Silks donates a minimum 10% of 65 Roses sales to Cystic Fibrosis Foundation, in honor of Andrea's angels, to help find a cure for cystic fibrosis (CF)
» details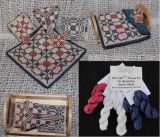 » details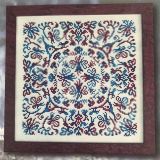 Treenway Silks donates a minimum 10% of 65 Roses sales to Cystic Fibrosis Foundation, in honor of Andrea's angels, to help find a cure for cystic fibrosis (CF)
» details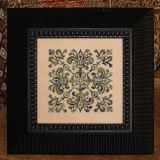 » details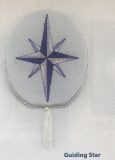 Treenway Silks donates a minimum 10% of 65 Roses sales to Cystic Fibrosis Foundation, in honor of Andrea's angels, to help find a cure for cystic fibrosis (CF)
» details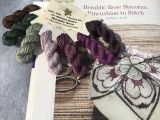 » details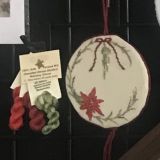 Treenway Silks donates a minimum 10% of 65 Roses sales to Cystic Fibrosis Foundation, in honor of Andrea's angels, to help find a cure for cystic fibrosis (CF)
» details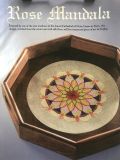 Treenway Silks donates a minimum 10% of 65 Roses sales to Cystic Fibrosis Foundation, in honor of Andrea's angels, to help find a cure for cystic fibrosis (CF)
» details