Silk Eyelash is light and airy. You can couch it or stitch with it--long stitches work well on needlepoint canvas.
It's the perfect texture for hair, fur, grass, trees, bushes, fuzzy flowers, feathers or wherever your imagination takes you!
Silk Eyelash status: The mill we use for the silk eyelash is no longer in business.
My guys in China found a diifferent mill that could manufacture this complex thread. That mill, which was closed for COVID, is open but no longer manufacturing silk eyelash (what?!) We are looking for another mill, but I'm NOT optimistic.
I've marked our silk eyelash as LIMITED EDITION
The good news is we have a lot of white (our most popular color).
If there's a color you want, get it NOW while we still have it in stock. Once it's gone, it's gone.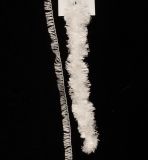 » details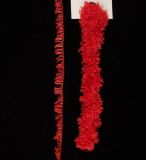 » details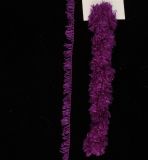 » details