Limited Edition Silk Weaving Kits
More color combos than pictured. Each kit makes TWO silk scarves.Make one for yourself and give one as a gift!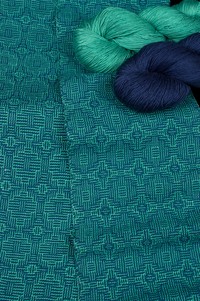 This intricate shadow weave design is just 4 shafts! Using "Zola" silk yarn speeds warping time – just 139 ends!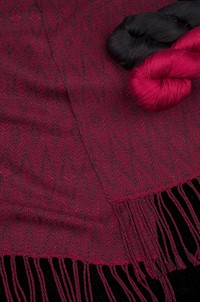 Got 8 shafts?Shadow weave creates sparkling diamonds in five nature-inspired color combos! Hurry – there are only a few kits in each color
Welcome to Treenway Silks
There's nothing else like silk! Silk is strong yet delicate, luxurious and lustrous. Silk loves color and we love silk!
If you weave, spin, knit, crochet, cross-stitch, needlepoint, hand-stitch, braid (kumihimo), create silk fusion, fiber art, nuno felt, mixed media or make paper, you'll find silk that works for you.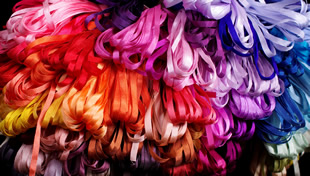 Your silk experts and hand-dyeing specialists since 1977, Treenway Silks offers the most diverse selection of high-quality silk fibers available, which we hand-dye in a rainbow of colors.
Discover natural (undyed) silk yarns (35), silk fibers (21), silk cocoons (5), and 4 sizes of silk threads & silk ribbons. With all our color choices, you find over 5,000 silk products! And we ship world-wide.
You'll find accurate, reliable information About Silk and informative Silk How-To. Plus, an inspirational gallery of silk creations.
Treenway Silks is based in Colorado, the home of owners Susan Du Bois and Richard Yabunaka. Prior to 2011, the company was owned by Canadian founders Karen and Terry.
New Products!
Follow Treenway Silks
Silk Tidings- Register for our on–line newsletter which includes updates on our Web Specials.
---

Satisfaction Guarantee
Treenway Silks is proud of our exceptional reputation for superior-quality products, exemplary customer service and integrity. If you are ever not satisfied, please let us know and we will work with you to make things right.
---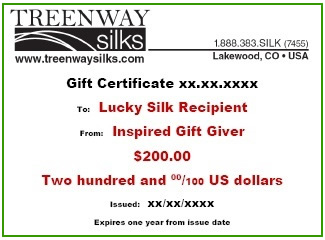 Gift Certificates
For your shopping convenience, Gift Certificates are now available!
We have $25, $50, $100, $150, and $200 denominations.
Any Yarn/Any Color
Any of our 35 silk yarns can be hand-dyed any of our 109 colors or 17 natural-dye colors. That's over 4,400 possibilities—the ultimate customization! Click here to learn more.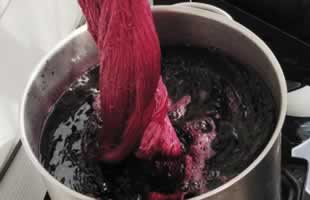 Color Now!
In a hurry? Check out Color Now! yarns—your favorite colors are already dyed in our most popular yarns. Color Now! skeins are ready to mail to you today. Selection changes daily.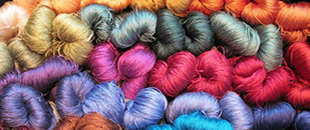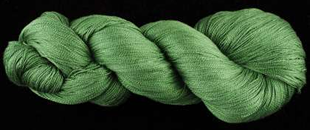 Silk Threads & Silk Ribbons
We are the home of hand-painted Montano Colorways—74 mouth-watering colorways in silk threads and silk ribbons.  These were developed in collaboration with Judith Baker Montano, internationally known author, teacher, and colorist. Our silk threads and silk ribbons are hand-dyed in Colorado or hand-painted in British Columbia.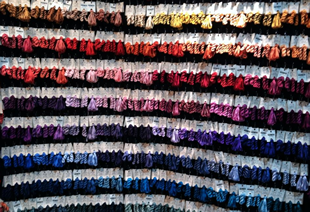 Treenway Silks On The Road
January 7-14, 2015: exhibiting at TNNA show in Phoenix AZ (Booth #641)
February 27-March 1: teaching at Nashville Spring Needlework Market
March 7: teaching Silk Fusion at The Recycled Lamb in Colorado
May 11-19: exhibiting at Spring Quilt Market in Minneapolis MN
May 27-June 3: exhibiting at TNNA show in Columbus OH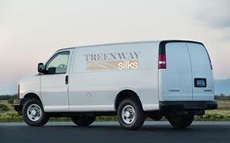 Please remember, while on the road, we cannot ship out orders. But we work extra long hours upon our return to send everything out as quickly as possible!