Sample Cards -- Weaving
We have sample cards for all of our yarns and fibres. We use actual strands of yarn and pieces of fibre so you have something to touch and see when contemplating your order.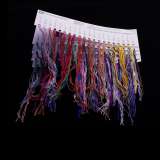 ***currently on back order*** please order and I'll put you on back order list and email you when we have the new redesigned one with all 140 colors.
» details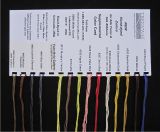 » details