Silk Tidings
Newsletter
December 06, 2014
Dear Silk Lovers,
To help you through the rush of preparing for the holidays, you will find a list of silk gifts for your fiber friends and loved ones. Too difficult to decide what they would like best? No problem, we also have gift certificates!
4-shaft weavers: we have two new free weaving drafts and a new weaving kit. See detail below.
We are busily expanding our Harmony thread (6-strand silk floss). We have 116 colors dyed to date…and more in the dye pots. We'll have all 125 by the end of the year.
Silk prices continue to rise—and there were fewer cocoons harvested this fall. To keep our costs as low as possible, we purchase large volumes directly from the mills in China and India. However, this most recent price increase we cannot absorb, so after Christmas, you'll see a price increase our Spun Silk Yarns, including our most popular yarn, Kiku.
Read about our adventures with George Washington's Mt. Vernon restoration. If any of you are able to visit, make note of the drapery trimming in the New Room!



Forever in Silk --
Susan & Richard & Kiku
---
Gift Ideas
We've pulled together a list of our favorite silk items—great for gift giving (and don't forget to give yourself a gift)!
When shopping, keep these US Postal Shipping holiday mailing guidelines in mind:
US addresses: December 20 for Priority Mail (Dec 23 for Priority Express — click here to order fastest mailing service)
Canada addresses: December 12 for Priority Mail
Australia or New Zealand: December 9 for Priority Mail
Europe: December 12 for Priority Mail
---
New Weaving Drafts
NEW 2Skeins=2Scarves™ FREE weaving drafts for your weaving pleasure! You can start your holiday weaving now with these lovely new drafts.
We have ELEVEN free drafts available! Our two newest 4-shaft drafts use Zola or Yasulyn yarns (both 12/2 spun silk). With under 140 ends, you still may have time to weave a gift for that special someone!
It's so simple:
Choose your draft(s)
Pick your favorite colors
Buy two skeins
Weave two scarves
The ultimate personalization!
---
New "Simply Elegant" Scarves Kit
These lovely, classic scarves are woven on a 4-shaft loom. Woven with Camelot Blanc (silk/whitened camel) and Silken Fog (silk/yak), these are elegant yarns show themselves best with a simple design.
Simple Elegant scarves are threaded on a straight draw, so you can alter your treadling and create two different looks!
Kit includes the silk-blend yarns and a copy of the draft.
Perfect gifts for men or women—make one for yourself and one for someone special.
---
George Washington's Mt Vernon
If any of you are traveling to Virginia to take in the historical sites, be sure to notice the new drapery trimmings in the New Room in Mt. Vernon.
Treenway Silks is proud to have been a part of this reinterpretation.
In mid-January, while traveling back from a TNNA show, we received a call from the Adam, Assistant Curator at Mt. Vernon. He had been searching for someone to color-match silk yarn, which would be made into incredible passmenteries by Ellen S. Holt.
And the grand re-opening of the dining room was less than 3 months away! The passmenteries (drapery trimmings) typically take 15 weeks or more to make.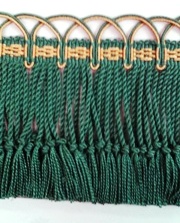 Mount Vernon Dinning Room - Silk Trim Fringe - made with Treenway Silks Yarn
We received samples of the yarn and colors needed. The yarn used is Kiku (20/2 spun silk). Our colors #211 Triumph Green and #303 Beehive Gold were perfect matches so we were able to start dyeing immediately.
Betsy, our dyer with 40+ years' experience, embraced the challenge of perfectly matching the color across seven dye pots. And she did it perfectly!
We wound skeins and skeins of silk onto cones and sent off the last silk to Ellen S Holt, less than 3 weeks after our initial phone call with Adam. Ellen and her team worked around the clock and sent off 11 yards of the glorious 3.5-inch trim to Mt Vernon on March 7th.
TREENWAY SILKS in the NEWS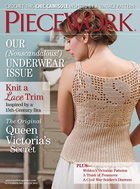 PieceWork - N/D 2014 issue
Treenway Silks Zola and Margaret yarns were used the current issue of PieceWork magazine. See pages 21-24 in the N/D 2014 issue for a "Textured Silk Cap and Hats to Knit" And, you'll see Treenway Silks' in Necessities (p8).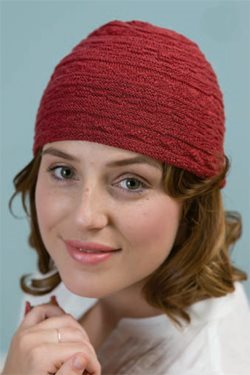 Textured Silk Cap - PieceWork N/D 2014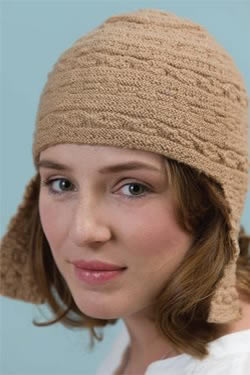 Tan Silk Cap - PieceWork N/D 2014
---
Harmony silk thread colors expanding
Harmony thread is our 6-strand silk floss. Designers love our Harmony thread -- how it glides through the fabric and how color fast it is.
We are so excited to expand Harmony solid-colors to ALL 125 hand-dyed colors! We have 116 colors dyed today. And more colors are dyed each week!
---
Harmony silk thread in Montano colorways
We love our 18 Montano hand-painted (multi-color) colorways.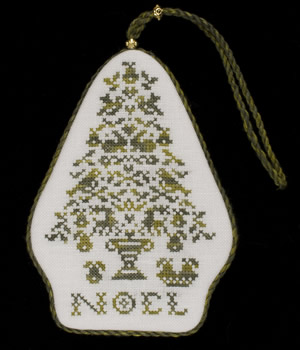 Stitched JBW Designs' "Christmas Pear Tree"
My friend, Kolene, stitched JBW Designs' "Christmas Pear Tree" using our Harmony thread (6-strand floss) in Montano colorway Canadian Fir. I love how it turned out!
---
Last Chance!
This year we created TWO Limited Edition Silk Scarves Kits. Each kit makes two scarves and is woven on a 4-shaft loom. This is your last chance—we have only five kits remaining—once sold, the master kit is retired to the Treenway Silks' vault!
Soft & Elegant Huck Lace Scarves Kit in Pewter: We love the natural warm gray color of Silken Fog (silk/yak) yarn. To keep subtle elegance of the two yarns being the same color, we dyed Taiyō (100% silk) yarn #1013 Pewter (natural dyes)—the two yarns are stunning together!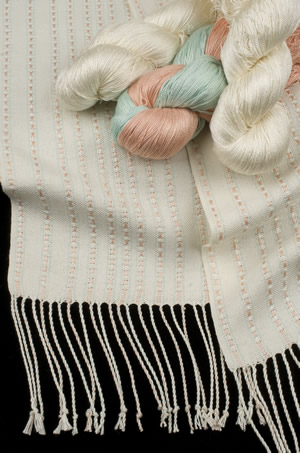 Limited Edition Anniversary Huck Lace Silk Scarves Kit
Anniversary Huck Lace Scarves Kit: These light and lovely scarves include our limited edition Anniversary Coral color silk yarn. At 24 EPI and a single shuttle weave, these are a breeze to weave.
---
Shop Specials
Our Shop Specials page has been updated with a few more items. More will be added throughout the week.
The Shop Specials page includes limited editions, odd-sized packages/skeins/cones (bigger or smaller than our standard sizes) and our dyed 'oops' (where the dye result didn't match our exacting standards). Selection changes daily!
---
TREENWAY SILKS ON THE ROAD
We'll be traveling on these days:
December 24-January 4, 2015: Holiday Hours (we will be busy with inventory—we won't be out-of-town, but it will take a few days to process your orders and respond to your messages)
January 7-14, 2015: exhibiting at TNNA show in Phoenix, AZ
February 27-March 1: teaching at Nashville Spring Needlework Market
May 11-19: exhibiting at Spring Quilt Market in Minneapolis MN
May 27-June 3: exhibiting at TNNA show in Columbus OH
Please remember, while on the road, we cannot ship out orders. But we work extra long hours upon our return to send everything out as quickly as possible!