Silk Tidings
Tiding Newsletter
October 10, 2013
Dear Silk Lovers,
Thank you so much for your enthusiastic response to our specials page. You will find a few more new things have been added.
A few of you had 'scrolling' issues with www.treenwaysilks.com and were not able to move quickly enough to take advantage of the specials. We have made a few changes that should fix things. So please try our site again and let me know if it works for you.
And, as an added incentive to try our scrolling fixes, we're offering a 5 DAY ONLY special discount on our Color Now! skeins. Read more on that below.
We need your help, please! We are applying for a $250,000 Chase Mission Main Street Grant. We need a minimum of 250 votes to qualify. See more on voting below.


Forever in Silk --
Susan & Richard & Kiku
---
Color Now! Yarn Sale:
For the next 5 DAYS (until 11:59pm Mountain Time October 15) we're offering a special price on our Color Now! yarns and ribbons.
Purchase any 4 skeins and save $15 on your order.
Every additional Color Now! skein will be $5.00 off.
These discounts will be manually applied after we receive your order (you won't see the discount in your cart).
Our Color Now! yarns and ribbons are already dyed and ready to ship to you today. We have a great selection of colors to choose from.
Now is the time to plan those hand-made treasures for holiday gift-giving.
Remember, this offer expires on October 15 so act quickly for the best selection.
---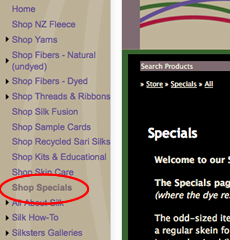 Shop Specials
Our Shop Specials page has been updated with a few more items.
The Shop Specials page includes odd-sized packages/skeins/cones (bigger or smaller than our standard sizes) and our dyed 'oops' (where the dye result didn't match our exacting standards).
There are just one or two of each of these 'oops' colors and they sell quickly!
---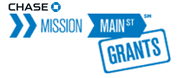 We Need Your Votes
Treenway Silks is applying for a $250,000 Chase Main Street Grant.
Chase Bank is supporting small business by offering 12 grants for $250,000 each.
It would be a dream come true to receive this grant! Our list of how we would expand goes on for miles!
We need a minimum of 250 of you to vote for Treenway Silks BY NOV 15 to quality to enter Phase II of the review process.
PLEASE Vote for us here.
You can only vote for us once and you will need a facebook account to register your vote.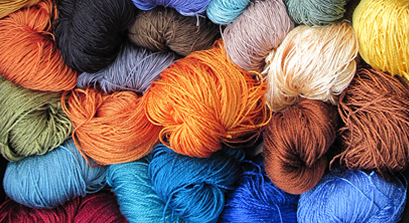 TREENWAY SILKS ON THE ROAD
We'll be traveling on these days:
Oct 26: Teaching 'Silk Fusion' at The Recycled Lamb, Golden CO (class # OT21). If you're in the Denver area, sign up for our inaugural class

here

.
October 29-30, 2013: Participating in TNNA's Yarn Group Strategic Planning session.
November 14-18, 2013: Traveling to Iowa for my parents' 65th wedding anniversary.
December 20, 2013 – January 1, 2014. Closed for the holidays.
January 8-January 15, 2014: Exhibiting at TNNA (The National Needlearts Association) trade show in San Diego CA.
February 13-February 18, 2014: Exhibiting at TNNA trade show in Nashville, TN.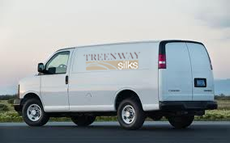 Please remember, while on the road, we cannot ship out orders. But we work extra long hours upon our return to send everything out as quickly as possible!
---
New Zealand Fleece
We have seven lovely NZ fleece looking for a home.
Remember, Ashford of New Zealand will no longer be exporting raw fleeces due to expensive government paperwork requirements.
Once these lovely fleeces are gone, we will no longer be able to get them again.