To the Treenway Silks Family,
As most of you know, Karen and Terry have retired and we became the new owners, based in Colorado USA, effective August 1. Karen and Terry are near and dear to all of us and we'll be able to keep up with their retirement adventures in the Founders' Corner section of the Silks Tidings (Treenway Silks newsletter).
We are striving to make the ownership change seamless to you. Regardless, the cornerstones of Treenway Silks are honesty, integrity and supplying the highest quality products and customer service. This will absolutely remain the same.
Karen and Terry are near and dear to all of us and we'll be able to keep up with their retirement adventures in the Founders' Corner section of this and future Silk Tidings newsletters.

Forever in Silk--
Susan and Richard
---
The Journey from
Salt Spring Island to Colorado
Loading the Truck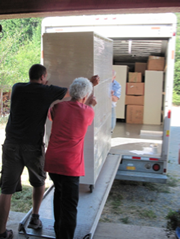 Karen and Terry and team worked so many hours to prepare everything for the smoothest possible transition—they are absolutely the greatest people! When we drove up July 29th to the Salt Spring Island with the 26-foot U-haul truck, it seemed so huge! However, after four hours of no-wasted-space loading and an extremely organized effort from three strong men, Terry, Neal, and Silas, the truck was full!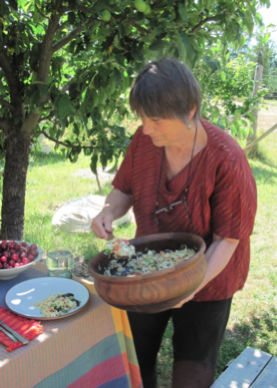 Karen confessed afterwards that when she first saw the truck, she thought "oh, we've way over-estimated the size—it's so big!" but it was the perfect size.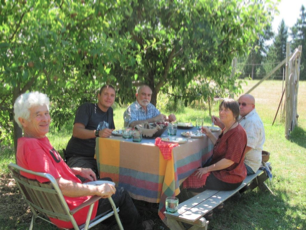 Karen fixed us marvelous food from the bounty of their organic garden. And, we ate under the shade of the cherry trees- as picturesque as any fantasy!
Our first two days as
Treenway Silks Owners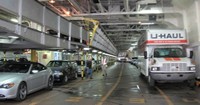 What an adventurous Day 1 & 2 of being the Treenway Silks owner! We started out catching the 6:15 am ferry on Monday morning- little did we realize this would be the easiest part of the day!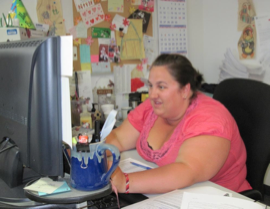 First, we spent five hours at the border broker's office while they entered all the info into the US Customs system. Here's Brenda (border broker) getting ready to press the 'accept' button on our big shipment into the US. She never even took a lunch break or a potty break the entire time—she was totally focused on getting our 275 line item document input into the system!
Then, we were held up in customs for 24 hours due to potential invasive bug infestation!
Worse case scenario: the entire contents of the truck could be destroyed! Blood drained from my face and I'll admit to shedding a few tears!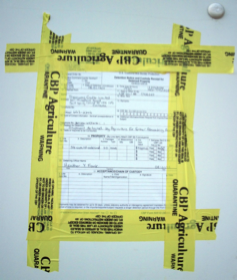 So the truck was left with the US Dept. of Agriculture under quarantine- locked, bolted, plastered with quarantine stickers and held in a secured area! But, they returned our US Passports and helped us find a motel in the charming town of Blaine, WA.
What the Dept of Agriculture found were some beetle 'skins' (no live bugs and no dead bug bodies, just evidence that a bug walked by at some time in the past) and the beetles were NOT related to the invasive beetle that entered California a few years back that took buckets of money and resources to eradicate. The beetle skins were identified by the local etymologist and confirmed by the etymologist in DC.
On the Road
So the truck was released from quarantine and we were on our way at 2:45pm on Day 2 $700 poorer but infinitely wiser and with truck filled with inventory as planned. We drove to Spokane WA on Tuesday (Aug 2nd) and then to make up for lost time, we covered 1,100 miles on Wednesday- it took us 20.5 hours! A lengthy day of driving, stopping only for gas- at 9 mpg, you get a lot of opportunities to stop! And, I learned that gas stations have limits on the credit card, so to fill up the 50-gallon gas tank, we swept the credit card twice at each fill-up.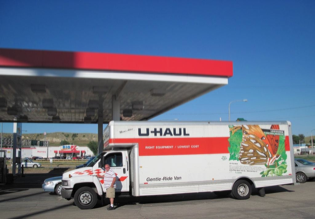 Thursday (Aug 4th) the truck was due back at noon, so time to unload after just a few hours sleep. You'd laugh if you saw our unloading team- me (who can bench press maybe 10 lbs- and that's no typo!), Johnnie (who was recovering from rotator cuff surgery so he couldn't use his right arm/shoulder) and Richard (as you can see from his picture), who isn't that big but has the strength of TWO 200-lb men! Somehow we got it all unloaded and the truck returned.
What a memorable start to our adventure of a lifetime!
More from TreenwaySilks.com
Founders' Corner
Karen and Terry are enjoying their retirement, but they may be even busier than when they owned Treenway Silks! In the past six weeks, they've been able to take a couple of short vacations, visit family, meet their newest granddaughter Hazel Anita (born August 17th), entertain friends, and, of course, work in their fabulous, massive, organic garden which is producing a bountiful harvest.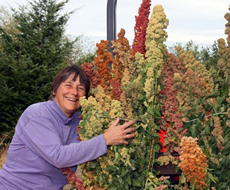 From Karen: "We knew the rain was coming so Friday we did a huge harvest of many things. The quinoa was the most exciting--it is such a beautiful grain! This will be enough to feed us for the year"
"After the harvest and putting food by is complete, we are off to India. Remember those Asia Journals in the newsletter? I have been working hard on the outline for a book which will pull together 25 years of travel and research about silk."
We can't wait to hear more about Terry and Karen's India trip! And we eagerly await a publication date for Karen's Asian Journal book!
Link To Facebook

Silk/Yak Yarn Update:

For everyone who has the silk/yak yarn on back order the ship has crossed the ocean, the truck arrived in Denver and cleared customs. We called everyone first, and then (with your approval) started shipping orders on August 22nd.

For those of you who haven't yet had a chance to try the silk/yak blend, this is a luscious yarn.
More...

The silk/yak is a lovely, gender-neutral warm-gray (almost taupe) yarn that works especially well for the men in your life. I used it as weft in a scarf that I completed in April for my loving (and patient!) husband Richard. After weaving for 16 years, it was about time I wove something for him!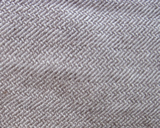 Silk Hankies, Silk Bricks, A1 Tussah Sliver and Spring Crop of Silk Cocoons:
This shipment left China on a ship in mid-August and docked on the West Coast. It's currently on a truck on its way to Denver- it should arrive this week. While we're waiting for the silk bricks to fill a few orders, we have silk hankies and silk cocoons ready to fill your order today.
More...
SNEAK PEAK AT NEW PRODUCTS
Solid-color dyed A1 Tussah Sliver
Treenway Silks now offers SIX solid-color dyed A1 Tussah Sliver for spinning, silk fusion, etc., photos to follow in our next Silk Tidings newsletter, but for those of you who can't wait, the colors are:
Pomegranate (#12)
Maize (#37)
Celadon (#213)
Lapis Lazuli (#6)
Gypsy Passion (purple, # 958)
Raven (#57)
These are available in 25 gram (0.9 oz) packages for $10.50 or 3 packages (mix and match colors) for $29.85 or 50 gram (1.8 oz) packages for $19.45
They're not on the website yet, but I'm holding them in my hands as we 'speak.' So, you can go ahead and order them today!
Order...
New Salt Spring Island Series Colorway
And, we have a new Salt Spring Island Series (hand-painted A1 Tussah Sliver) colorwa,. the long awaited smoky grey-black combo: Chimney Sweep Cha Cha (I had the 'Chim Chim Cheree' song from Mary Poppins running through my head when I saw this fabulous new colorway)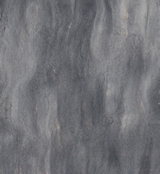 This is available in 25 gram (0.9 oz) packages for $10.50 or 3 packages (mix and match colorways) for $29.85 or 50 gram (1.8 oz) packages for $19.45.
It's not on the website yet, but this incredible colorway is ready, so you can order it today
Order...
Here's the link to our other 23 mouth-watering colorways in the Salt Spring Island Series:
More...
Treenway Silks Website
We relocated our website to a bigger, faster host in early September. And, as can happen with technology, there was a temporary hiccup accessing TreenwaySilks.com. That is completely fixed now. And, our order form is more secure than ever as we have added encryption software on top of the https: security, effective 9/20.
Thank you for your patience during our transition...the 'pain' was worth it as now our web pages should load faster for you.